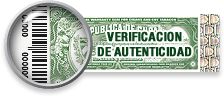 Terms and Conditions
TERMS AND CONDITIONS LA CASA DEL HABANO - AMSTERDAM WEBSHOP
Please be aware that a confirmation of an order containing any tobacco products is taken as an acceptance and agreement that the receiver of these products is at or over the legal age for consumption of tobacco in their country and 18 and over for The Netherlands.
LCdH Amsterdam conforms itself to EU-OFAC regulatory law and to the Dutch "Rabobank" sanction policy.

Security On This Site
When you place an order with us, the final checkout phase is hosted by Pay.nl on a secure server. We do not have access to your credit card details (exept for when you explicitly present them to us) at any time during the ordering process (offline-exempted). Pay.nl is one of the worlds largest and most well established payment providers on the Internet. They work with all major banks and credit card companies to provide a fully integrated service.
Privacy Statement
LCdH-Amsterdam is committed to protecting your privacy. We value our customers privacy and undertake not to share any personal information gathered during the course of your transaction with any other party. We will collect information from you for two reasons: firstly to process your order and secondly, to provide you with the best possible service. We will only contact you by email in the event of a query relating to your order, or by telephone if a number is supplied. We will not email you in the future for marketing purposes (unless you opt into our mailing list) nor pass your details to a third party. The type of information we will collect about you during the ordering process includes: Your name, address, phone number and email address. The information we hold will be accurate and up to date with your last order. The personal information we hold, will be held securely in accordance with the Data Protection Act. We may use technology to track the patterns of behaviour of visitors to our website. This can include the use of 'cookies', which would be stored on your browser. You can usually modify your browser to prevent this. The information collected in this way can be used to identify you unless you modify your browser settings. All information is collected by LCdH-Amsterdam and not a third party. Should you have any further concerns do not hesitate to contact us, 0031207530781 or email mail@lcdh-amsterdam.com
Customs & Excise : Each country has its own laws regarding the import/use of tobacco products manufactured or not and we strongly recommend that you contact your local authority for a complete and official copy of the rules. Everyone dealing with tobacco should know that strict laws exist and should be followed. We leave the interpretation of the laws to the customer and we will not be held responsible for any offences.
If an item is not in stock and we can not get it in time, your order will be refunded on the same day.

LCdH-Amsterdam reserves the right to check the customer's creditworthiness. By placing an order, the customer agrees that such a check may be carried out. LCdH-Amsterdam may cancel an order if the customer is not creditworthy or if he/she has one or several outstanding invoices at LCdH-Amsterdam.
If the client is entitled to a reimbursement due to damaged shipment or a lost package made by the private courier, the amount will be credited to his or her customer account, to be used for the next order at LCdH-Amsterdam. The client may request direct reimbursement to credit card or bank/post account if justified.
We reserve the right to alter the price or specification of goods supplied by us at any time without prior notice. All goods are sold subject to the prices prevailing at the time of purchase. In the event that either the chosen product is unavailable or the price has changed you will be informed before your order is processed. We reserve the right to alter the price or specification of goods supplied by us at any time without prior notice. All goods are sold subject to the prices prevailing at the time of purchase. In the event that either the chosen product is unavailable or the price has changed you will be informed before your order is processed.
1. Delivery: We hope to deliver your order right away, all goods are generally dispatched by Recorded Delivery or Special Delivery in Holland. Orders for Holland should be received within 3-5 working days. Orders for the EU should be received within 5-7 working days and international orders are generally received in under 28 days. The customer becomes responsible for delivered products, even if delivery has been made at the alternative delivery point.
In the event that an item is out of stock, delivery times may take longer. We will always notify you by email or your preferred method of contact.

Important: We only despatch goods to the billing address of the card holder which will require signature upon receipt.
Goods ordered may be subject to the customs fees and import duties of the country to which you have your goods shipped. The customer or receiver of the goods will be liable for any such fees. LCdH-Amsterdam are not liable for these fees, nor will they accept returns as a result of these fees. All other conditions of sale apply. If you have any questions or comments about our conditions of sale, you should e-mail us.
Returns Policy
Returns & Guarantees: We only stock items from the most reputable sources, and the authenticity of every brand and/or manufacturer is guaranteed. We inspect every item before it is shipped, and all goods are shipped fully insured in case of loss or damage. However, if an item that you have ordered is not as it was described on the site or wish to cancel the order*, this can be done within 14 working days which begins the day after receipt of the goods. Goods must be returned unopened and undamaged at customer's expense and a refund, less the original shipping costs will be issued within 30 days of goods return. When returning goods to us please contact us for full instructions, any item returned without consent from ourselves will not be accepted. We reserve the right to claim costs incurred to us on transaction processes incurred by bank authorisation charges.

If for any reason you are not happy with your purchase in most cases LCdH-Amsterdam will be happy to offer a suitable exchange or a refund within 14 days of receiving your purchase. Please note where an item is not faulty we will charge 5% re-stocking charge and original postage charges will not be refunded.

If an item is delivered to you in a damaged condition, for insurance purposes, we strongly recommend that you inform us within 24 hours, where upon we will immediately make arrangements for the full refund, exchange or replacement of the damaged item. LCdH-Amsterdam reserves the right to refuse a refund including postage if the item is deemed not to be faulty.


Secure shopping
We place great importance on maintaining the security of the information that you provide via the Website and for this reason we use advanced internet security systems to safeguard your information. In addition, the Website is protected by a SSL Certificate ensuring that all information you provide via the Website, including your credit/debit card number, name and address, is encrypted and converted into code before it is transmitted over the internet. Therefore, in the extremely unlikely event that this information should be intercepted, it would be encrypted and difficult to decipher. We also use the Verified by Visa and Mastercard SecureCode services.

Phone calls will be answered during hours of (10.00am till 18.00pm) all week round.